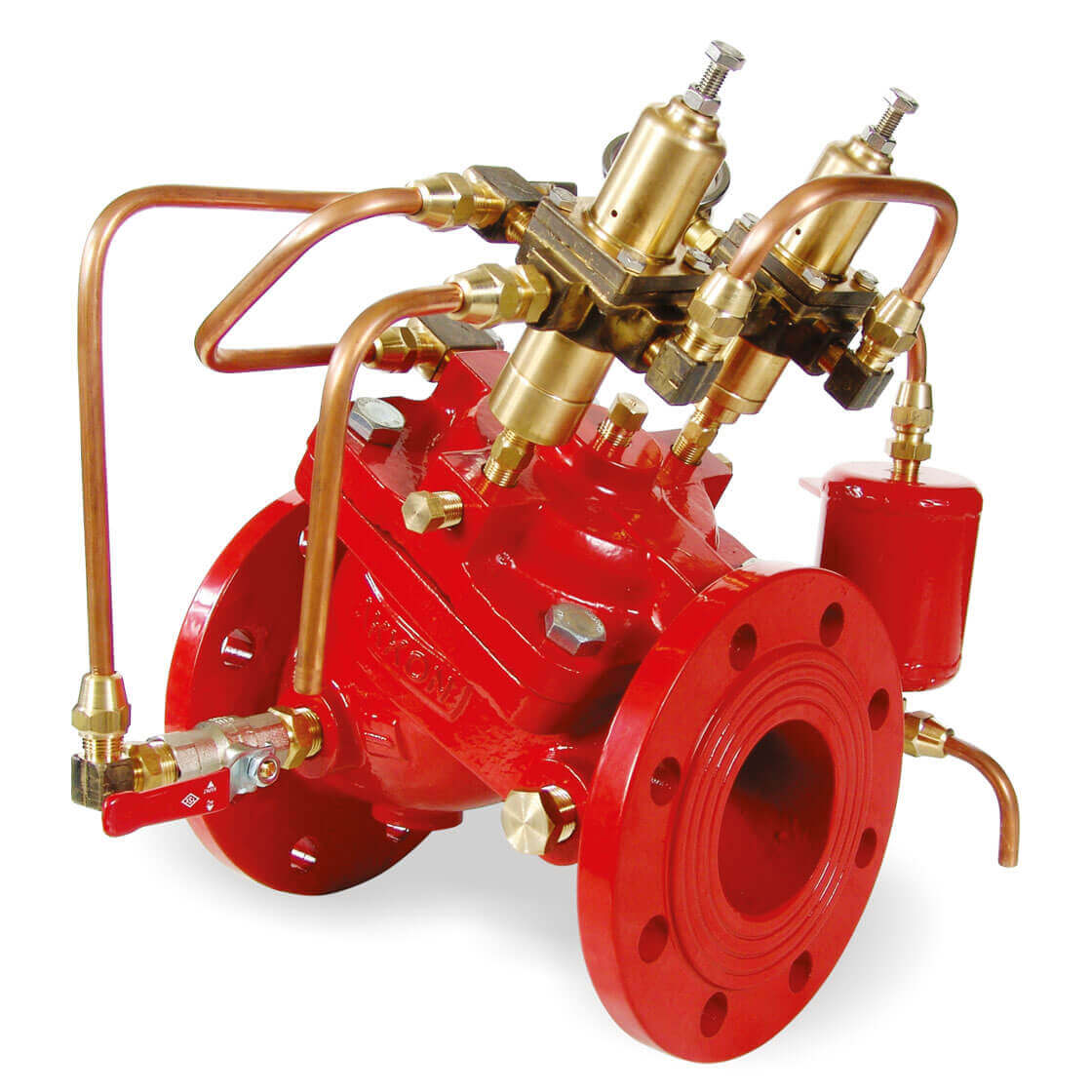 Our Company Profile
Water Pressure Control Valves
Our company was established in 1992 to produce water pressure fixtures and control valves in İzmir.We are currently noted as the first producers
in our country of various fixtures used in pressurized water fixture and control applications.Our constantly developing products portfolio includes
Selenoid Valves, Pressurized Control Valves, Level Control Valves, Pump Control Valves, Hydraulic Checkvalves, Flow Regulating Valves, Water Impact
Prevention Control Valves, Air Release Valves and Vacuum Prevention Valves, Watering Hydrants and Fire Hydrants.We have developed many products used
in drinking water, utility water, fire extinguishing, agricultural, landscaping and sewage system applications. Amongst these products we are proud
to say several are under patented registration. Our priorities are to provide products made with modern, aesthetic and innovative designs, high performance,
functional and rust resistant materials to achieve maximum usage.All products are tested under high pressurized conditions to check for hydrostatic pressure,
function and leakage Our company strives to maintain our valuable customer portfolio by providing 100 % customer satisfaction with speedy efficient delivery
and expeditious after sales customer service.We are certified by TSE-EN (Turkish Standards Institute), TSEK (Turkish Quality Institute Certificate) TS EN ISO
9001:2000 Quality Management System Certificate and continue our work with the main principle of constant renewal and development.We put as much emphasis on
our presales Water Hydraulics Engineering program which includes 3 dimensioanal design and engineering services as on our products themselves to ensure a solid
relationship with our customers.