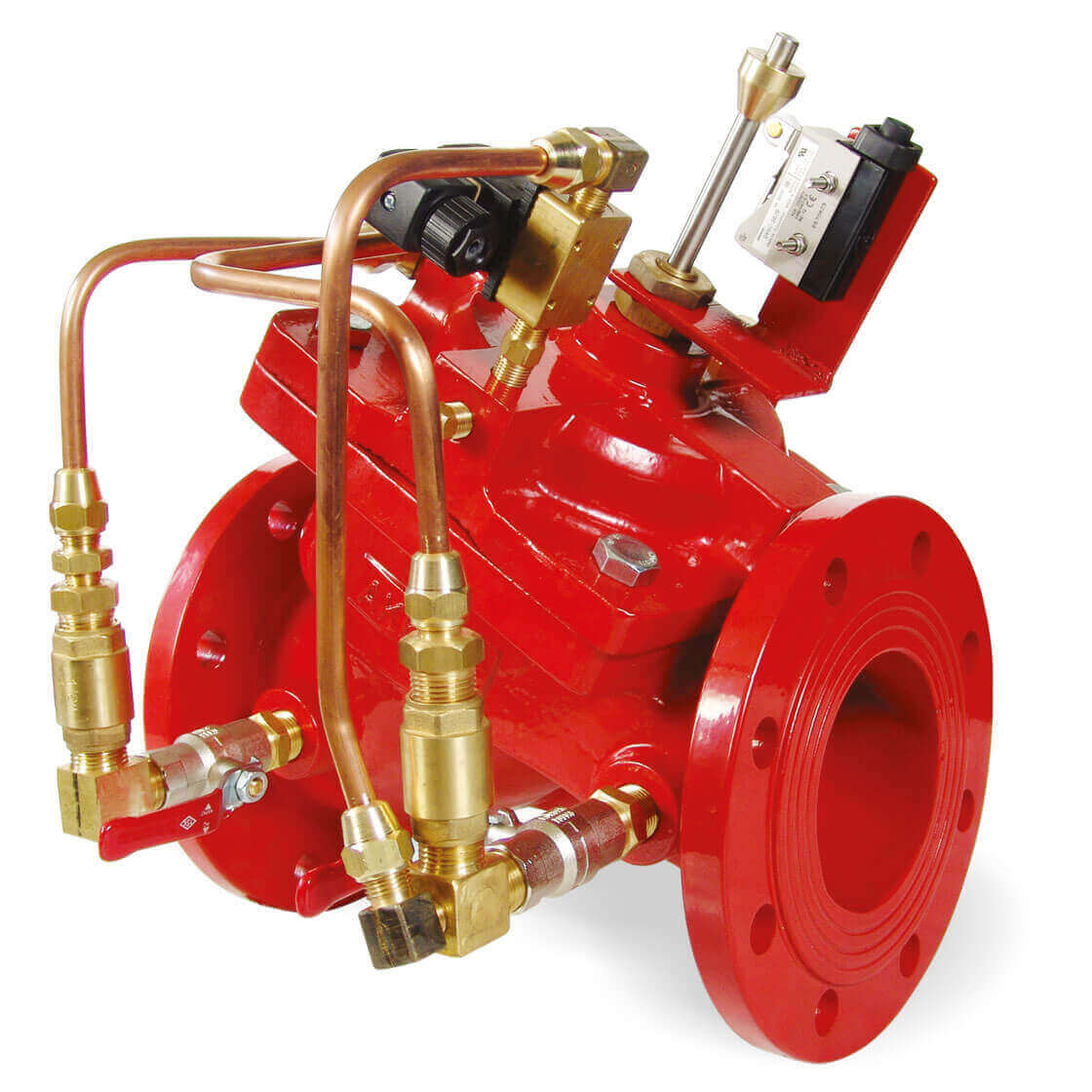 Pump Control Valve
Control Valve Function:
It is important in terms of energy efficiency to have modern design check valves that prevent water hammer effect while opening and closing, provide a smooth channel for the motor, provide complete leak resistance and functional operations. AKKON 240 series pump control valve is an electronically opening and shutting selenoid valve that provides all of these functions
It is a known fact that traditional tilting or double flap valves offer many disadvantages. When there is a power outage the back flow closes the double flap valve with alot of noise, which in turns increases the risk of water hammer and damage to the leak proof surface. Since the checkvalve icannot prevent the back flow an is no longer leakproof, the water from the forcemain pours into the suction side and forces the pump to move backwards. When the pump restarts the control valve is closed. Because of this, the motor is unloaded and never goes into demeraj system. In pressurizing water hammer should be avoid and a smooth channel should be obtained.

Pump Control Valve Pilot Control Circuit:
☆ The pilot circuit works efficiently for extended periods due to a fully otomatic self cleaning ½" filter
☆ The fittings in the control circuit are ½" automatic filter, as the pilot DN 1/8"-1/4" 3/2 multiport normally open/shut selenoid valve , 2 ½" checkvalve, limit breaker, 2½" global valve, 3/8″ copper pipe and pounded brass pipe fittings.
☆ The pilot valve, made with pounded brass, has rustproof interior components.
☆ Function with AC and DC voltage.
☆ Selenoid valves electrical features :
AC 50Hz – 24-230 V
DC 6-12-24V
Other general use is compatible to NEMA-1

Application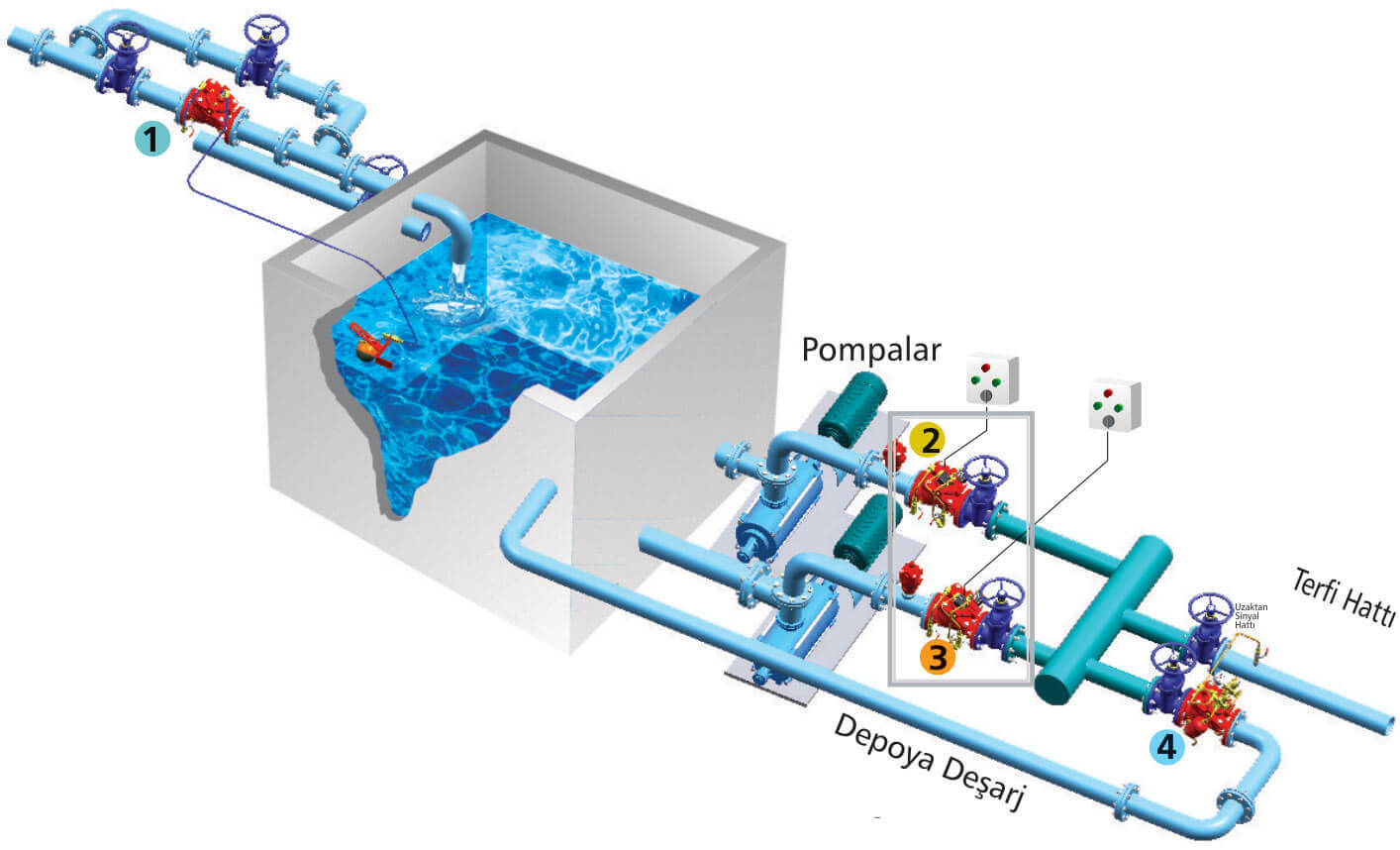 Fixture Assembly Details:

Pump Control Valve Technical Details:
☆ 60º slanted half linear flow body suitable for attaching to a diaphragm type actuator.
☆ Body encompassing changeable bronze bushing.
☆ Single control type actuator.
☆ Diafphragm; polyamide court fabric knitted double layered neoprene rubber.
☆ The diapragm's life has been extended indefinitely by passing it and the flap attached to it through a shaft to the upper lid which is housed in bronze bushing.
☆ The inner spring is centered from the exterior to the upper lid and flap, and attached to the upper control reservoir.
☆ The wear resistant, rectangularly designed flap rubber is attached to a changeable flap.
☆ All control valve parts can be replaced easily without having to detach the valve body from the fixture.
☆ All valves are coated with wear resistant, kiln fired electrostatic EPOXY coating.
☆ All valves are submitted to hydrostatic and function tests.
☆ All control valves are protected against production and labor errors with a 2 year guarantee.