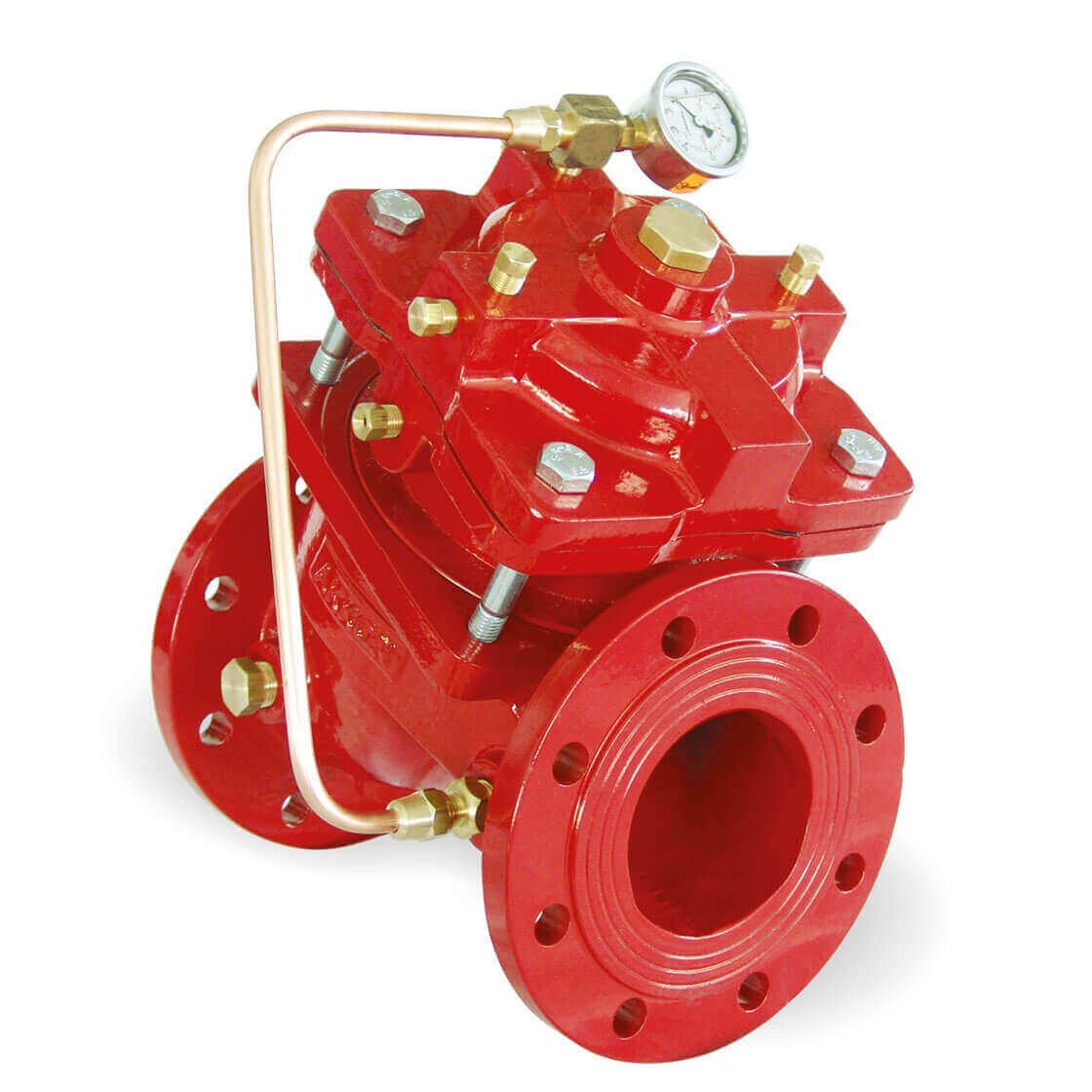 Proportional Type Pressure Reduction Control Valve
Control Valve Function:
In a valve where the entry pressure is too high in the valve opening, this control valve reduces by 1/2,5 – 1/3 . Akkon 220 series pilot controlled pressure reducers are different in that they cannot adjust the exit pressure. Since they are usually used as troughs in applications, they are also known as pressure breakers.
Proportional Type Pressure Reduction Control Valve Pilot Control Circuit:
☆ The pilot circuit works efficiently for extended periods due to a fully otomatic self cleaning ½" filter
☆ The fittings in the control circuit are ½" automatic filter, manometer typ with glycerine, 3/8″ copper pipe and pounded brass pipe fittings.
Application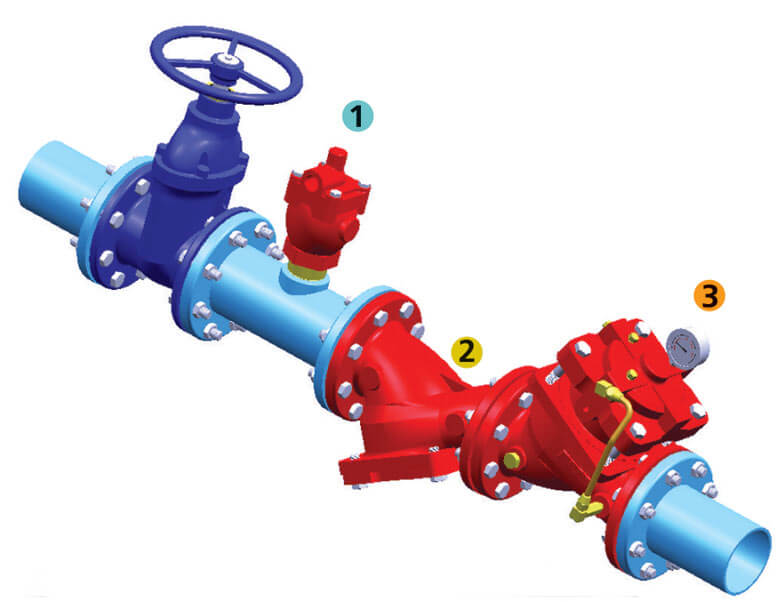 Fixture Assembly Details:

Proportional Type Pressure Reduction Control Valve Technical Details:
☆ 60º slanted half linear flow body suitable for attaching to a diaphragm type actuator with double control reservoir.
☆ Functions automatically with the pressure of the main it is attached to.
☆ Diafphragm; polyamide court fabric knitted double layered neoprene rubber.
☆ The changeable rectangularly designed flap rubber ensures complete leak prevention.
☆ The Diaphragm life is extended indefinitely due to axial and radial centering.
☆ Easy maintenance without detaching from main.
☆ Body encompassing changeable bronze bushing.
☆ All valves are submitted to hydrostatic and function tests.
☆ All valves are coated with wear resistant, kiln fired electrostatic EPOXY coating.
Stage Pressure Reducing Application
Fixture Assembly Details:

Advise accordance with our Flow Pressure Reducing Valve Diameter

Pressure Reduction Ratio İn The Regulation